See what makes us the company to call for your flooring needs
who we are and what drives us
About Cutting Edge
We are a company providing a wide range of maintenance and many other services needed to make your life comfortable and happy. Our high-class experts fix any malfunction and install any equipment in your house.
What Drives Us
One underlying principle drives all of our work. Anything worth doing is worth doing right. We will never bid low and cut corners. The result would be poor workmanship and an unhappy client. When you work with us be assured that we will quote honestly, according to what will serve you best. The result is professional, highest-quality work and service, and a completely satisfied client. When we complete a job, the stone not only reflects on your image, it reflects our standards and work ethic.
Who We Service
We service residential, commercial clients throughout the Houston metro area.
Satisfaction Guarantee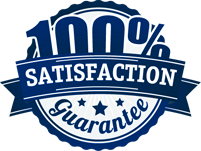 Friendly technicians, respect for your property and the results we promise, every time. We won't be satisfied until you are and we'll put it in writing. This is just another reason people choose Cutting Edge Flooring Services.
Questions? Want to discuss your needs?
Friendly, knowledgeable experts standing by
Dedicated, highly trained, and fiercely committed to excellent results
What People Think About Us
They were great, the process was easy and Jeff and Jarred were very professional.
I am so glad we decided to use Cutting Edge Tile Removal when removing over 700 sq ft of tile. I am amazed that all...
Excellent work! We highly recommend them! And it truly was dust free! Thanks guys!
Cutting Edge Tile Removal did a great job on removing our tile floor. We had approximately 1,100 sq ft of tile to remove and Jeff...
WOW- I will recommend them to everyone that needs flooring removed. It really is DUST FREE. A very professional company in all respects.
We had over 600 sq feet of tile removed. We had started the project ourselves and soon found ourselves drowning in dust. There had to...
The Guys at Cutting Edge did a fantastic job removing over 1,000 sq/ft of tile from my house. It was completely dust free! I could...
Jeff – I just wanted to thank you for the job your crew did the last couple of days at my house. The process worked...
Arrived promptly. Gave a quote within the median of the other three quotes I received. Explained the process. Cleaned and polished 22 year old marble...
Knowledgeable and very professional. The final results was better than I expected.
I had a problem with my travertine floor. It had been installed two years ago but already looked dirty and dull. I called around and...
We want to thank you so much for the superior service you and your team provided. Everyone was polite, professional and expedient… We highly recommend...