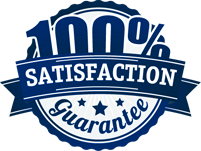 Concrete Polishing in Houston, Texas
Commercial • Residential • Industrial
Are you looking for a top-rated concrete polishing contractor in Houston, Texas? Look no further than Cutting Edge Flooring Services! More and more business owners, commercial property managers, and even homeowners are discovering the cost-effective and attractive qualities of polished concrete. Since most modern structures are built on a concrete slab, the stage is already set for a durable, abrasive-resistant, and potentially stunning final surface! No need for extensive installation costs and additional materials. Cutting Edge Flooring Services is the leading provider of concrete polishing and other concrete services in the Houston, TX area. Our experienced technicians will prepare your existing concrete surface with diamond-encrusted pads, and a chemical densifier, and then stain, polish and finish according to your specifications.
Ready for Your Polished Concrete Services? Get Your Free Project Estimate Today!
Why Choose Polished Concrete For Your Floors?
Below are some of the top benefits that come with getting your concrete floors polished by a professional contractor in Houston, Texas. Follow along with Cutting Edge Flooring Services to learn why you should consider getting a concrete polishing service done:
1. Low Maintenance
Polished concrete requires little maintenance and the costs are even smaller. From addressing stains, spills, and getting sealant, concrete polished floors are on the more affordable end, overall.
2. Durability
Polished concrete is a popular flooring material because it is ideal for high wear areas and can withstand most lifestyles. If you live in a busy household, polished concrete would be a great choice for you. The durability of this flooring type is great for high-traffic places because it can retain its beauty even with time.
3. Reduces Dust Mite
Concrete polishing reduces dust mite and allergen problems and does not support mold growth.
4. Enhances Natural Lighting
Evidence suggests highly reflective polished concrete reduces lighting needs and enhances natural lighting. Its relatively high coefficient of friction also gives it a degree of slip resistance.
4. Long Lasting
A concrete floor that has been hardened and polished will have an extremely long life expectancy compared to another flooring. View stunning images and read about one of our concrete polishing jobs here.
Get Your Free Project Estimate Today!
If you are looking for concrete polishing services in Houston, Contact us today. Our team is here to speak with you!
What Makes Cutting Edge Flooring Services the Best?
It starts with a high level of professionalism and a commitment to refined results. Cutting Edge is the better option for polished concrete services in Houston because we offer top-rated experiences at competitive rates. Cutting Edge Flooring Services has decades of ongoing experience offering flooring solutions to both commercial, industrial, and residential property owners. Our mission is to give you a 5-star service every single time you choose our business.
Our team aims to offer a wide selection of premium services. With years of experience and a passion for assisting clients when managing complex concrete projects, this is a one-stop option for those who want the best. The flooring experts are happy and willing to answer any questions you may have about our services for your property. Contact our team today for more information.
Industrial Polished Concrete
Commercial Polished Concrete
Residential Polished Concrete
Hire Our Team of Flooring Experts for the Job!
It is important to access a team that has been doing this for a long time and is heralded for the work it does. This includes offering world-class services, understanding what clients require, and implementing legally compliant solutions for long-lasting results.
There is nothing worse than having to redo concrete polishing because the previous one was ineffective. Let the pros handle it and know the results will be in line with what you had envisioned. When it comes to being trustworthy, no one is better than Cutting Edge Flooring Services.
"I will use Cutting Edge Flooring again if I need their services again. I will also recommend them to my friends. This is the way a company should operate! Well done guys!" -Tom Kunz
"A first-class operation! I would recommend Cutting Edge to anyone. Thanks, guys!" -Steve Van Ry
Each solution offered by this company goes above and beyond industry standards. This includes the materials used, techniques being implemented, and how fast the turnaround time is. Everything is considered during the initial consultation to make sure both parties are on the same page.
This provides peace of mind to clients wanting nothing short of the best for their project. The project will be tailored down to the last detail based on what is required. This includes the materials and finishing. Know it will work out as intended by going with a team that is the real deal.
Going with a budget-friendly solution is a bare minimum. You are going to want a competitive rate and that is what you will find here. Cutting Edge Flooring Service has been doing this for a long time and is well-established for its competitive pricing. The rate will be provided as soon as the initial consultation is over, and it will be better than everyone else.
For high-quality work, you are not going to want to end up with something ineffective or unsafe. Go with the right team and know it will work out as you want it to. This is what matters when it comes to polished concrete.
"It was a significant undertaking and they delivered as advertised. Honest company who delivers top quality work. Be confident in allowing Cutting Edge to handle your flooring needs." -Dennis Puckett
"They exceeded my expectations on the floor and even located a plumbing leak I was unaware of in the attic. They delivered top notch service. A++" -Julie Wood
The reason to trust this company is knowing only the best solutions will be put forward when it is time to get started. This is essential for those who want state-of-the-art results and don't like the idea of having to settle for less than the best.
The timeline is established from day one ensuring things turn out the way they need to. This includes assessing what the client requires, how to manage the situation first-hand, and delivering a solution that will last for a long time.
Cutting Edge Flooring Services takes pride in the work it does and is ready to assist clients every step of the way. Whether it's time to clean a new service or polish an older one, everything is done with a high level of care. Start with Cutting Edge Flooring Services and know you are in great hands.
Contact Us Today for More Information!