TILE INSTALLATION IN HOUSTON, TEXAS
Want your tile floor installed right the first time?
Are you in the market for tile installation in Houston, Texas? Cutting Edge Flooring Services is Houston's preferred choice for precision tile installation services because we get the job done right the first time and consistently meet and exceed the expectations of our clients. Our highly trained and experienced technicians deliver quality craftsmanship and excellent customer service atevery job, no matter how big or small. Whether we are laying a floor in a living room or a lobby, installing a shower or tub surround, tiling walls and backsplashes in a kitchen or a restaurant, our precision installation services can bring beauty and increase the value of your home or business.
From ceramic, porcelain, and natural stone tiles, to glass, clay tiles, and pavers, we can install virtually any type of tile. The sky is the limit when it comes to custom designs and cuts—straight or diagonal, and in any size— 12X12, 20X20, and much more. As full-service tile installation contractors, we are here for you every step of the way, from answering questions and providing an estimate to designing your project to a successfully completed installation. Contact us today for tile installation in Houston, Texas.
Request A Free Tile Installation Quote
If you are ready for a tile install, make sure to contact our team for a project estimate. Cutting Edge Flooring Services will provide you with the information you seek.
CHOOSE FROM THE BEST TILE CONTRACTORS IN HOUSTON, TX
Better Prices ■ Better Quality ■ Better Experience.
Are you looking for tile installation services in Houston, Texas? If you are, look no further than Cutting Edge Flooring Services. Knowing how to pick the right tile installer is of critical importance. You don't want to end up investing a significant amount of money on remodeling services and still worry about maintenance and reparations from a low-quality job. Getting the best value for your money is highly important, that is why you should take the time to know the companies you are considering hiring. Cutting Edge Flooring Services is the industry leader with decades of ongoing experience in the commercial and residential remodeling sector. Along with flooring installation, our team offers several other renovation and remodeling services in Houston, Texas, and the surrounding cities. Make sure to check out our customer reviews to get a glimpse of our quality of service.
Satisfying our customers by giving them the highest-quality services, is our main objective. Unfortunately, selecting the right tile installation company has been a challenge to many. This is because there are so many tile installation companies in Houston, but are not capable of delivering the quality you seek. That is why you must be careful when choosing a contractor for the job. We advise our clients to be on the lookout to prevent hiring the wrong company. We would not want you to hire unqualified personnel who will cause you to incur losses.
Below are some tips we ask our clients to look out for when hiring a tile installation company:
Need Your Tile Floor Removed, Dust Free? We've Got You Covered.
Request an estimate from our team. We provide free estimates to our valued customers. We will provide you with details for your project and the cost for execution.
WHAT TO LOOK FOR WHEN HIRING TILE INSTALLERS
1. EXPERIENCED.
We always advise our customers to hire professionals who have several years of experience in the industry. Experience is key because it means that the company is staying up to date on the latest technology and is more likely to tackle complex issues more appropriately. Hiring reputable tile installers who have a proven record for the type of installation you need can save you both time and money. The job will be executed more efficiently and in a timely manner.
Avoid hiring contractors with limited experience as this can unfold a plethora of unwanted issues. Ideally, you want a contractor that knows the industry well, can fix, and accommodate you if and when any issues arise.
Choosing a company that is knowledgeable is highly important for a quality result. We train all our contractors and expose them to as many tile installations projects to ensure they gain the skills needed to perform excellently. With our highly skilled and well-trained professionals, you can expect nothing short of perfection. Hire the best tile installation in Houston, Texas by choosing the industry's best, Cutting Edge Flooring Services.
2. POSITIVE REVIEWS.
In this era of the internet, it is fairly easy to get information on a company's performance to help you evaluate and understand what all you should expect. As long as you have access to a smartphone and the internet, it is possible to find tile installers online. When you seek tile installation services, it is always advisable to do your research before hiring them. This should be easy because you can research from the comfort of your home. Once you have filtered through your list of potential tile installers, you need to dig deeper by doing your research.
What do people have to say about their services? Does the tile installation company have a website that you can rely on? How have they presented their website? It is the small factors that will help you in choosing a good tile installation company. Check customer reviews that the installer has received. If they have several positive comments about their services, then you should consider hiring them. If by any chance you realize that several clients have complained about their quality of services, consider hiring another installation company.
We highly recommend that you read through the negative reviews and the quantity there to give you more insight into past projects they have taken on. This can eradicate confusion and put you in a better headspace to determine whether it is the right company for you!
3. PROJECT RECOMMENDATIONS.
You want to work with tile installation companies that have a lot of knowledge regarding the installation of tiles. This way, they get to add value by advising you on the best types of tiles to install for your projects. It does not make sense to pay a lot of money only for you to have to make critical decisions that require insights of the installer, on your own. Tile installation companies that have invested in research and development are ideal because they are aware of the upcoming trends and the pros and cons of each tile variation.
You are better off if the installer is knowledgeable, supportive, and experienced in their field. Contractors should add value to clients by offering them the best advice. This way, we can add impact to our clients. Besides, suggestions from qualified tile installers, we will help you get durable and high-quality products that will help you save on costs. Please take advantage of the knowledge that comes from qualified tile installation experts.
Contact our team today with any comments, questions, or concerns you may have.
Schedule Your Tile Installation Today
Schedule your tiles installation with Cutting Edge Flooring Services. We are happy to answer any questions you may have.
DO YOU HAVE EXISTING TILE THAT NEEDS TO BE REMOVED
If you have an existing tile that needs to be removed, we can provide this service for you. Dust control systems are relatively new to the flooring removal industry and Cutting Edge Flooring Services is now the industry leader in the Houston, TX area, thanks to DustRam®, the most effective dust elimination system of tile removal tools designed to capture the dust at the source in every step of the removal process. Visit our Dust Free Tile Removal page to learn more.
What You Should Know…
At Cutting Edge Flooring Services, we can instruct you on the proper day-to-day care of your newly installed floors, countertops, and other surfaces. We also provide a regularly scheduled maintenance program, upon request. Cutting Edge Flooring Services is known city-wide as the leading tile installation expert in Houston, Texas. Choose us for top-quality products and services! Our supremely skilled team of professionals will go above and beyond to make sure you are fully satisfied with the end result. Our superior craftsmanship is what sets us apart from the rest. Cutting Edge Flooring Services offers a variety of flooring services such as sealing, polishing, repairing, removal, and much more. For more information about our Houston tile installation services, contact our team, today!
Commercial clients, visit our Industrial and Specialty Coatings page to learn more about our high-performance coatings.
Ask the Installer Your Questions.
Take time to think about what you want. Get to know the different designs so you can find the one that fascinates you the most. By learning about the different options out there, you can pick up on the pros and cons that can weigh in on your final pick. During the planning stage, make a point of seating with the contractors to ask and discuss anything on your mind. This provides you with the space to get to know the contractor to see if they are a right fit for you. Contractors may have showrooms to showcase the material they have to offer. Ask if you can make an appointment to visit their store to check out your options in person versus online.
Some important questions to ask the contractors include how long the project will take. By asking this question, you will be able to plan yourself. Also, if the fee structure involves paying the contractors daily, you will be in a better position to plan your finances. Be a part of the process if you want to avoid disappointments. Also, get to know how many tiles are needed and the recommended place to purchase the tiles. The aim is to get what you want out of the project. Understanding as much as you can about the process from start to finish can help eradicate confusion or any uncertainty.
READY TO HIRE A TILE FLOOR INSTALLER FOR THE JOB?
Don't let just any contractor install tile in your home! Choose the industry leader, Cutting Edge Flooring Services, for the best quality in the city of Houston. We will exceed your expectations and provide you with the best experience by sending only the best professionals in the industry. We are recognized across Houston for our craftsmanship, top-rated services, quick turnaround time, highest-quality materials, trained professionals, and so much more. If you are still not convinced, we encourage you to read the customer reviews on our Google My Business for further insight into what past customers had to say. Choose a quality tile installation in Houston.
Ask Us Your Questions.
Cutting Edge Flooring Services is happy to answer any questions you may have.
We offer dustless tile removal services that capture 99.97% of the dust created during the removal process. We use the DustRam® System
Quality coatings give your concrete the protection it needs from constant wear, it also simplifies maintenance, improves skid resistance, and serves as a design element. ( We Do Epoxy)
We seal several types of materials here at Cutting Edge Flooring Services. For more information about our sealing services, contact our team of expert today to learn more.
Cleaning and restoration services for botrh natural and engineered stone in your home. Improve the aesthetic and appeal of your home by investing in cleaning and restoration services.,=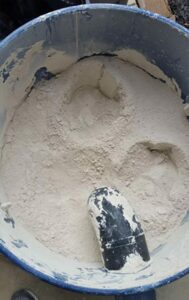 Flooring
Blog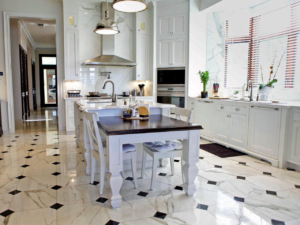 Blog