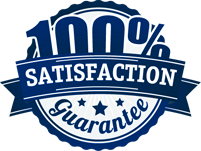 Concrete Sealing and Pavement Services in Houston, TX
Once a concrete slab has been poured and cured, the topical surface has been determined and applied, the question remains, should there be concrete sealing of the surface? In most cases, the answer is yes, because the best way to keep them looking great is to seal and protect their surface. If, for example, you have a warehouse floor and the surface has been polished, you may want to apply a sealing coat to protect the floor. Certainly, if there is very decorative concrete design in a commercial building, you want to apply a concrete sealer to lock in the color.
A decorative concrete surface should be resealed periodically to lock in the color, protect the surface and maintain its glossy appearance. Once Cutting-Edge Flooring Services has installed a new or resurfaced decorative concrete project, it is treated with an acrylic sealer to help produce an attractive surface that is easier to clean and maintain than unsealed concrete. We recommend resealing every 18-24 months as the sealer works by blocking the pores of the concrete, providing a protective layer that helps stop dirt from becoming embedded in the surface and maintains a more consistent look.
Follow Us on Social Media
Get Your Free Project Estimate, Today!
Cutting Edge is Your #1 Source for Concrete Sealing Services
Cutting Edge Flooring Services is known throughout Houston for providing exceptional quality services for residential, commercial, and industrial projects. Our promise to you is quality. The team of flooring experts at Cutting Edge will go above and beyond for you every step of the way to ensure you are provided with the best results. With the amount of daily wear and tear, concrete surfaces naturally start to acquire a dull look which causes them to lose their original luster. Nevertheless, our team is here to help protect your concrete surfaces from stains, cracks, and water. Contact us for a free project estimate today.
Ready to Book Your Concrete Sealing Service?
Types of Concrete Sealers
There are basically two types of sealers: topical sealers, which are coatings applied to the concrete surface, and penetrating sealers, which are reactive solutions that penetrate the concrete surface. Topical sealers provide surface protection from stains and chemicals while visually enhancing the appearance of the polished, dyed, or stained concrete surface below. Topical sealers for concrete require a dry, clean surface during application to gain adhesion. The useful life of a topical sealer is generally one to five years with epoxy/urethane sealer lasting significantly longer.
Penetrating sealers can be applied to dry or damp surfaces and should be properly matched with substrate porosity in order to effectively penetrate the surface and react. The chemical reaction bonds the reactive ingredients within the concrete substrate and blocks any surface moisture from penetrating the concrete. Penetrating sealers generally do not modify the concrete substrate appearance. Sealed concrete with a penetrating sealer generally has a useful life of more than five years.
Cutting Edge Flooring Services has more than 20 years experience in the application of various concrete sealing systems. We've applied topical and penetrating sealers from various manufacturers. From our experience with sealing concrete, we have learned that topical concrete sealers generally require higher application standards and frequent maintenance. But this is offset by the decorative appeal, stain resistance and chemical resistance that make these concrete sealers a superior choice for many applications. Penetrating sealers should always be matched to suit the substrate porosity for low maintenance, water repellency, and freeze/thaw protection. Typical concrete sealers that we apply include:
Acrylic resins form a topical film membrane on the substrate surface. They are available in both water-based and solvent-based formulas, very affordable, and generally simple to apply. They are known to increase visual enhancement of the concrete surface (often described as the "wet look") and can provide good UV protection for colored substrates.
Epoxy/urethane systems are also topical film membranes. They have similar characteristics as acrylics, but the performance levels and life span are superior and more costly due to complex installation requirements (multiple coat system applications). Novolac epoxies are particularly noted for chemical resistance and acid resistance. Polyaspartics can be applied as a concrete sealer or a complete coating system.
High-end urethanes are known for extreme abrasion resistance. Epoxy/urethane systems are used frequently in demanding applications such as factory floors, garage floors and restaurants. Concrete countertops are often sealed with water-based urethane products.
Silane is the smallest molecular compound of commonly available penetrating concrete sealers and concrete hardeners. Silanes will only wear away if the concrete surface itself wears away. Noted for very low viscosity, frequently used for sealing dense concrete, such as parking decks, concrete facades, and dense brick.
Silicates are another small molecular compound ranging from premium lithium silicates to economical sodium silicates. Chemically, silicates also densify concrete surfaces and can be burnished to develop a polished concrete slab. Silicates will only wear away if the concrete surface itself wears away. Silicates are often used for polishing concrete floors in high traffic areas such as large retail outlets.
Siliconates form a repellent cross-linking membrane barrier within the surface of porous concrete and other masonry surfaces. Siliconates, like the others silica chemistries, will only wear away if the concrete surface itself wears away. Due to the characteristic water repellency and stain repellency, siliconates are frequently used for sealing exterior concrete such as roads and driveways, tilt-up walls, and porous concrete brick where waterproofing concrete is required.
Siloxane is the largest molecular compound of commonly available penetrating sealers and chemically forms a bond within porous masonry that closes surface pores. Siloxanes are frequently used for sealing exterior concrete, porous concrete block and porous brick.
Speak With A Flooring Expert
We Seal All Types of Concrete Applications
Concrete slab sealing

Concrete driveway sealing

Sidewalk sealing

Sealing concrete surfaces

Waterproofing concrete

Applying polyurethane sealants
If you are ready to take the next step, our team is happy to help you. Whether you have questions, need an estimate, or simply want to speak with a professional, we've got you covered. Reach out to the Cutting Edge Team, today for more information about our Houston concrete sealing services. Commercial clients, visit our Industrial and Specialty Coatings page to learn more about our high-performance coatings. Make sure to check out our blog for the latest news and trends. If you require other flooring services, check our services page for more information or give us a call.
Have Questions? We've Got Answers!