A Guide to Cleaning Hardwood Floors the Right Way
Restore Your Hardwood's Natural Luster and Shine
Hardwood floors are a beautiful addition to any home. They add natural warmth and character to living spaces. Daily sweeping and mopping help to remove dirt, dust, and other debris from the surface of the floor, and periodic deep cleanings help to remove built-up grime and restore the floor's natural luster. In addition to being aesthetically pleasing, clean hardwood floors also have several practical benefits.
For example, they are less likely to harbor dust mites and other allergens and are not as complicated to maintain as people may think. Whether you have hardwood floors in your kitchen or in your living room, taking the time to clean them on a regular basis will help you enjoy their beauty for years to come. Follow along with Cutting Edge Flooring Services for the inside scoop on how to properly clean your hardwood floors to keep them in pristine condition.
We Offer Various Flooring Services in Houston, TX
Removing Stains from Hardwood Floors
One of the most challenging aspects of hardwood floor care is removing stains. While many commercially available products claim to be effective at removing stains, it is often best to use a simple, gentle approach. Here is a step-by-step guide for removing common types of stains from hardwood floors:
First, blot the stain with a clean, dry cloth to absorb as much of the spill as possible.
Step 2 - Prepare Cleaning Solution
Next, prepare a solution of equal parts water and vinegar. Using a clean cloth, apply the solution to the stain and scrub gently.
Step 3 - Clean, Test, Rinse, and Dry
If the stain is still visible, you may need to use a stronger cleaner. Be sure to test any cleaner in an inconspicuous area before applying it to the stain. Once you have applied the cleaner, rinse away any residue and dry the area completely.
Visit the Blog for More Related Content
Using Floor Wax to Clean Hardwood Floors?
Rejuvenate Your Hardwood Floors and Restore Their Shine with These Steps
Floor wax is a great way to clean spots on hardwood floors. It's quick and easy to use, and it will leave your floors looking shiny and new. You can clean your hardwood floor with floor wax once in a while to maintain its shine for years.
Here's how to use it:
Step One: Check for Dirt and Dust
Make sure the area you're going to be waxing is free of dirt and dust. Otherwise, the wax will just end up making the dust particles stick to your floor.
Step Two: Apply Thin Layer of Wax
Apply a thin layer of wax to the affected area. You can use a sponge or a cloth to spread it around.
Step Three: Let Dry and Buff
Once the wax is applied, let it sit for a few minutes so it can start to harden. Then, use a clean cloth or sponge to buff the wax until it's shiny.
Step Four: Enjoy Your Shiny Floors
Finally, enjoy your newly cleaned and shiny hardwood floors!
If You're Going to Use Vinegar...
Here's Everything You Need to Know Before Getting Started!
Vinegar is a versatile cleaning product that can be used on a variety of surfaces, including hardwood floors. When diluted with water, vinegar can help to remove dirt and grime while also leaving behind a streak-free shine. In addition, vinegar is a natural disinfectant, making it ideal for use in homes with small children or pets.
Follow the step-by-step process below to effectively use vinegar to clean your hardwood floors and retain their shine for years:
For best results, start by sweeping or vacuuming your floor to remove any loose dirt or dust particles.
Step 2: Mix Vinegar + Water
Next, mix equal parts vinegar and water in a bucket. For heavily soiled areas, you may need to use a stronger vinegar solution.
Step 3: Apply the Solution
Once you have your cleaning solution prepared, use a mop or sponge to apply it to the floor, working in small sections. Be sure to rinse the mop frequently to avoid leaving streaks.
Step 4: Apply the Solution
After you have cleaned the entire floor, allow it to air dry or dry it with a soft towel.
The Proper and Improper Bonding of Floors: Everything You Need to Know
Cleaning Oil-Based Stains with Dish Detergent
Do Your Hardwood Floors Have Oil-Based Stains? Here is a Great Solution.
If you have oil-based stains on your hardwood floors, dish detergent can be an effective cleaning solution. Just be sure to use a mild detergent and dilute it with water to avoid damaging the floor finish.
Here's what you should do:
Blot up as much of the stain as possible with a clean cloth.
2. Mix Dish Detergent and Water
Mix together a solution of one part detergent and four parts water. Dish detergent can break down the grease and allow you to clean the stain easily.
3. Apply Solution to the Stain
Apply the solution to the stain with a clean cloth and scrub in a circular motion until the stain is gone.
Rinse the area with clean water to remove any residual detergent. With a little elbow grease, you should be able to get rid of those pesky stains and restore your floors to their original beauty.
Benefits of Cleaning Hardwood
Keeping hardwood floors clean has many benefits. It can prolong the life of the floors, make them look better, and prevent problems, such as allergies and asthma. Dust and dirt can damage the finish of hardwood floors and make them more difficult to clean. In addition, build-up on floors can attract dust mites and cockroaches.
Regular cleaning can remove these problem-causing particles and keep your floors looking their best. Most importantly, sweeping or vacuuming hardwood floors on a regular basis can keep away pet hair, dust, and other allergens that can trigger allergies or asthma attacks. A clean floor is a healthy floor, so be sure to keep your hardwoods clean for the benefit of your whole family.
A properly cleaned hardwood floor is important for both health and safety reasons. The build-up of dust particles can not only make the floor look unclean but can also lead to slip-and-fall accidents. Moreover, debris can attract pests, which can pose a serious health hazard for your family. For all these reasons, it is important to regularly clean hardwood floors using the proper tools and techniques. A good vacuum cleaner with a soft brush attachment is a good tool to start with as it can remove stubborn dust particles without damaging the finish. By paying more attention to cleaning your hardwood floors, you can ensure that they retain their timeless look and captivating shine for years to come.
Do You Want to Remove or Replace Your Hardwood?
Get Your Hardwood Floors Removed the Dust Free Way!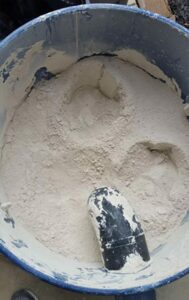 Indoor Air Quality in Flooring Removal – Crystalline Silica Dust Edition Air pollution is a serious problem around the world. Exposure to pollution can lead
Read More »