Seven Tips to Help Keep Your Floor Tiles Clean
When you are working hard to deep clean your home, do not forget that the kitchen and bathrooms need special attention if they have tile floors. If you have children, the summer months are usually more troubling because the kids are out of school, so they are constantly tracking dirt in through the entire house. To make sure everything gets cleaned to your satisfaction, below is a list of seven tips to keep your tile floors clean.

There are people out there who specialize in cleaning homes when it becomes too much of a burden for you to handle. However, it is possible to cut down on the amount of help you need from professionals by keeping up with your floors on your own. Ask the rest of your family to pitch in around the house. If everyone in the home does their part to keep the home clean, it will cut out a lot of the time and even stress that you feel when cleaning your house. Follow along with Cutting Edge Flooring Services to learn the seven tips to help keep your tile floors clean.
Need Tile and Grout Cleaning? Contact Us Today!
Tidy Tile Tip #1: Designated Shoe Station
Having a designated shoe depository station helps alert family members and incoming guests of your intention to keep dirty shoes off of the floor. Having a rule that shoes are not to be worn indoors will help keep your tile floors clean. You might have to work extra hard to keep young children from wearing their shoes inside. One tip you should try to get your young children to remember to take off their shoes involves adding another item to your shoe removal station.
Instead of relying on a simple floor mat to remind your children and guests to take off their shoes, try adding a bin for shoes. You might also try adding a small bench or chair near the shoe removal station to assist young children who are learning to tie their shoes. This could also be a nice resting place for elderly members of the family, and you just might enjoy pausing to sit for a moment as well.
Tidy Tile Tip #2: New Floor Mat
There is no getting around the fact that every home needs a mat outside the main door. The tile floor stays cleaner when you put a mat outside for people to wipe the soles of their shoes off before entering your home. It is a good idea to place a mat outside of each entryway. If you buy a fun, attractive floor mat, it might help the younger ones remember to wipe their shoes off to keep the floors in your home clean upon entering. In addition to using a floor mat as a way for people to wipe their shoes, you should try adding a boot brush for the people who arrive with mud on their shoes.
Related Post: Thinking About Removing Your Tile Floors? Do it Dust Free!!!
Tidy Tile Tip #3: Give Chores to Children
Children are the future, and there's no better way to give a child a good head start in life than to teach them how to clean the house, especially the floor. Cleaning helps children establish a level of respect for their home and for their environment. Try offering an allowance or another reward as an extra incentive for your children to work towards cleaning the floor with you.
Related Post: 5 Reasons It May Be Time To Replace Your Tile
Tidy Tile Tip #4: Routinely Clean and Wax Your Floors
Make sure you sweep the floors well before applying any wax to the smooth surfaces. The floors will be quite slippery after they are waxed, so make sure everyone in the household knows that before they slip and fall. Keeping them shining with a glossy coat of wax might also help send a reminder to everyone that you intend to keep the tile floors looking spectacular.
Related Post: Common Tile Cleaning Mistakes
Tidy Tile Tip #5: Add Carpets to Create Pathways
No matter how big your home is, there are some pathways that people walk along consistently more often throughout the day. Take note of which pathways are used most frequently before placing carpets along those areas. Carpets will help cut down on the amount of wear your floor receives throughout the year.
You might need to invest in a steam cleaner, or you might need to hire someone to come out to clean your carpet occasionally. However, the alternative to steam cleaning your carpets is to purchase small carpets called runners. The runners are particularly useful if you place them along hallways where the pathway is clearly defined. This trick will help eliminate the need for frequent grout cleaning. However, you likely do not want to cover all of your tiles with carpeting, so you will still need to have the natural tile cleaned by a professional once each season.
Related post: How to Clean and Protect Limestone Floors
Tidy Tile Tip #6: Furniture Has Feet Too!
By now you have learned plenty of ways to cut down on the amount of damage that can be done to tile floors. However, shoes aren't the only cause for alarm. If you are tired of cleaning tile floors constantly, you should invest in padding to put under the feet of all of your furniture. Moving furniture across the floor may leave behind scratch marks on the tile that only a professional will be able to buff away.
Tidy Tile Tip #7: Save Time and Money
There is only so much that you can do to keep everything clean on your own. Even if your family has been dedicated to your cause, you must bring in a professional at some point. Don't forget, a professional's touch is worth the expense. Not only do they have special tools and equipment to really make your floor shine, but they also have years of experience and knowledge that you may not have yourself. Cutting Edge Flooring Services will do it right the first time!
Check out our flooring services in Houston, TX
Hire a Professional Tile Cleaning Company
Calling in the professionals to do the dirty work is also beneficial for the fact that you can dedicate your time to other projects without worrying about how your floors will get cleaned. It truly is worth the expense to hire experienced flooring experts to give your floors the needed cleaning. You can save a lot of time by hiring an expert to do the job for you. Visit our blog for the latest news and trends.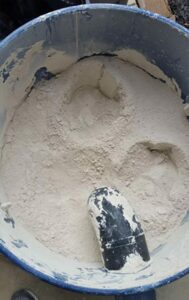 Indoor Air Quality in Flooring Removal – Crystalline Silica Dust Edition Air pollution is a serious problem around the world. Exposure to pollution can lead
Read More »
A Guide to Cleaning Hardwood Floors the Right Way Restore Your Hardwood's Natural Luster and Shine Hardwood floors are a beautiful addition to any home.
Read More »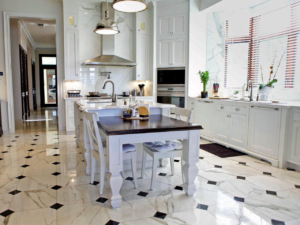 Ultimate Guide: How to Properly Clean Your Marble Floors Photo Credit: Remodeling Calculator When it is time to clean the marble floors on your property,
Read More »